Uncertain Future for Black Seniors Facing Foreclosure in Las Vegas
Last month, a few days after they received an eviction notice, Ede Andrews and her husband loaded some of their furniture into their car and dropped the items in a nearby storage facility. 

"We love that house," said Andrews, a 77-year-old African-American [retiree]. "It's very difficult for us to give it up just like that." 

The couple had been in default on their mortgage for about nine months. The eviction notice, which ordered them to vacate their home within five days, was posted on their front door while they were away for several weeks, Andrews said. 

She described how, when she and her husband could no longer afford to pay their mortgage, they approached several real estate counselors and lenders, hoping to get a modification or another option that was more workable than their current loan. But their efforts to save their home seemed futile. 

"We asked a lot of people for help," she said. "Some just took our money, but nothing really worked out for us." 

The Andrews's plight is a common among seniors in their largely African-American neighborhood a few miles north of the bustling Vegas Strip. Desperate, many of them have been defrauded by uncertified real estate advisors who promise to fix their loan problems for a fee as high as $3,500. 

"My parents received so many letters in the mail saying that their foreclosure problem will be solved if they pay this and that amount," said Keith Andrews, who flew in from Denver to help his parents move. "Some of these letters bear the logo of Bank of America or other lenders, but we didn't know exactly if that is real." 

For two consecutive years, Nevada has led the country in foreclosures as a percentage of home ownership. Forbes magazine ranks Las Vegas at the top of its list of riskiest cities for homeowners.

"Eighty percent of about 460,000 households in Las Vegas are more than 30 percent under water with negative equity," said Kenneth LoBene, field director in Las Vegas for the U.S. Department of Housing and Urban Development (HUD)—meaning that they owe far more on their mortgages than their houses are worth. "Southern Nevada is the epicenter of foreclosures. We lead in the nation almost 50 consecutive months in the foreclosure rate [per capita]." 

A disproportionate number of these homeowners are in ethnic communities. "African and Hispanics are facing much higher foreclosure rate than those in the general population," LoBene said. 

As foreclosure rates remain high, "home solution" scams and mortgage-lending frauds have also become more common. In fact, according to the FBI's South Nevada Mortgage Fraud Task Force, companies have moved to the Las Vegas metropolitan area just to exploit desperate home owners and renters. 

"We have about 200 firms on our list that are currently under investigation for fraudulent activities," said Nevada Deputy Attorney General Jeffrey Segal, who focuses on organized fraud against distressed homeowners. "Scammers here are so rampant that they may be around your own neighborhoods." 

In most cases, Segal added, victims are people in vulnerable positions, including the elderly and new immigrants with limited English skills. The victims usually trust their scammers because of their personal relationships with them. 

"Never pay anyone upfront," he warned. "Don't pay just because that person is a friend of yours, referred by a relative, a member of your ethnic or religious group, or someone that you tend to trust—[most] of them are also paid for referral fees by these companies." 

The best way for homeowners to protect themselves against fraud, Segal said, is to stick with HUD-certified agencies that evaluate documents and give advice to homeowners in trouble, free of charge. 

"Never sign any paperwork that you don't fully understand," he added. "And never sign any papers to transfer any [property] interests to others."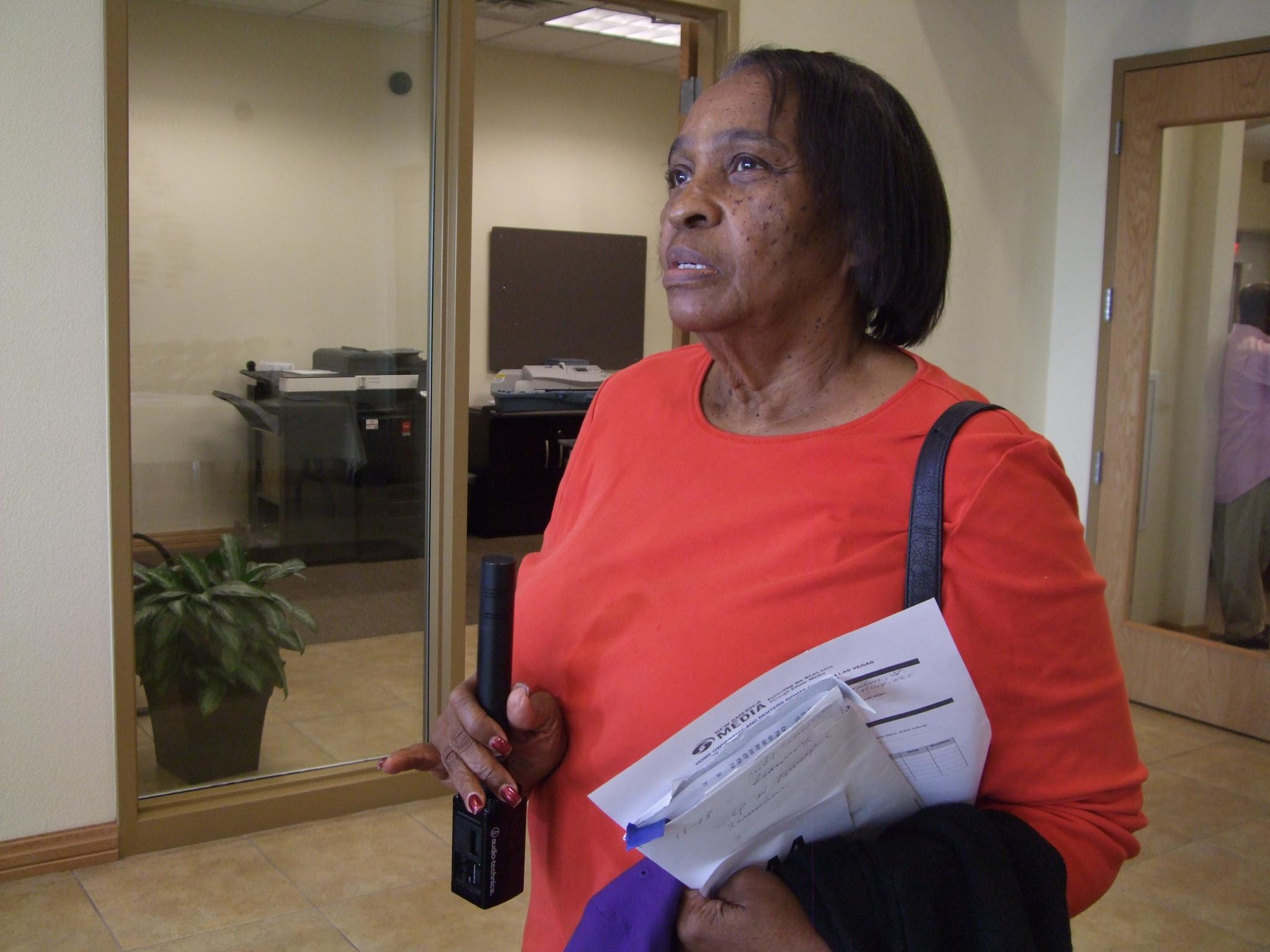 Caught Between Two Foreclosures 

For many years, the Andrews lived in a small one-bedroom home. Ede Andrews wanted her mother to move in with them, but the house already felt cramped. 

In late 2006, a new housing development opened across from their home, and the solution seemed obvious and uncomplicated: The Andrews would sell their old home and buy a two-bedroom to accommodate her mother. 

With the money she had inherited from an older sister who had died a few years back, Andrews made a down payment. When the mortgage was approved and the old house was in the process of being sold, she, her husband, and her mother moved into their brand-new home. 

"I remember my mother was very excited that day," 45-year-old Keith Andrews recalled. "At last, she said, we were all living together again, under one roof." 

But several months later, the real estate bubble burst. Housing values in Nevada and elsewhere dramatically plummeted. 

The prospective buyers of Andrews' old house backed out, and its value fell from $230,000 to $78,000. The new house, purchased for $425,000, is now valued at $185,000. 

Mrs. Andrews tried to rent out her old home under Section 8, a federal housing subsidy for low-income families and individuals, but no one wanted it. 

She then consulted a lawyer who had been referred by a friend, who advised the couple to discontinue paying the $3,300 monthly mortgage on the new house. "He said my house has no more value, so it's better off not to pay," Mrs. Andrews said. After nine months, she and her husband are now $40,000 in arrears on the second property. 

"I really thought it was a dream come true," Mrs. Andrews said. "I never imagined it would turn out to be a nightmare. We've gone to the HUD, but they only asked for our [loan] papers. We don't know now what to do." 

Edward Ellis, 70, has been in similar situation. 

Not far from where the Andrews live, Ellis bought a second house—with three bedrooms and two bathrooms — for $400,000 three years ago, hoping that it would be a lucrative future investment. But with the real estate market collapse, the property is now valued at just $200,000. 

"My plan was to resell it in two years," he said. "That's far from what's happening. What's more painful is that I'm also paying mortgage for my first house." 

Ellis, following the advice of his lawyer, also stopped paying his mortgage, falling about $17,000 into arrears after 11 months. He also applied for a loan modification. "The lender knows that no one in my shoes would pay such a very high mortgage when the house has no more value. While he knew the bank might take several months to make a decision, Ellis never expected the lender to deny his request. 

"I received a letter in the mail. The lender is foreclosing my house," Ellis said. "I was upset. Now I need to know if I still have the right to fight it."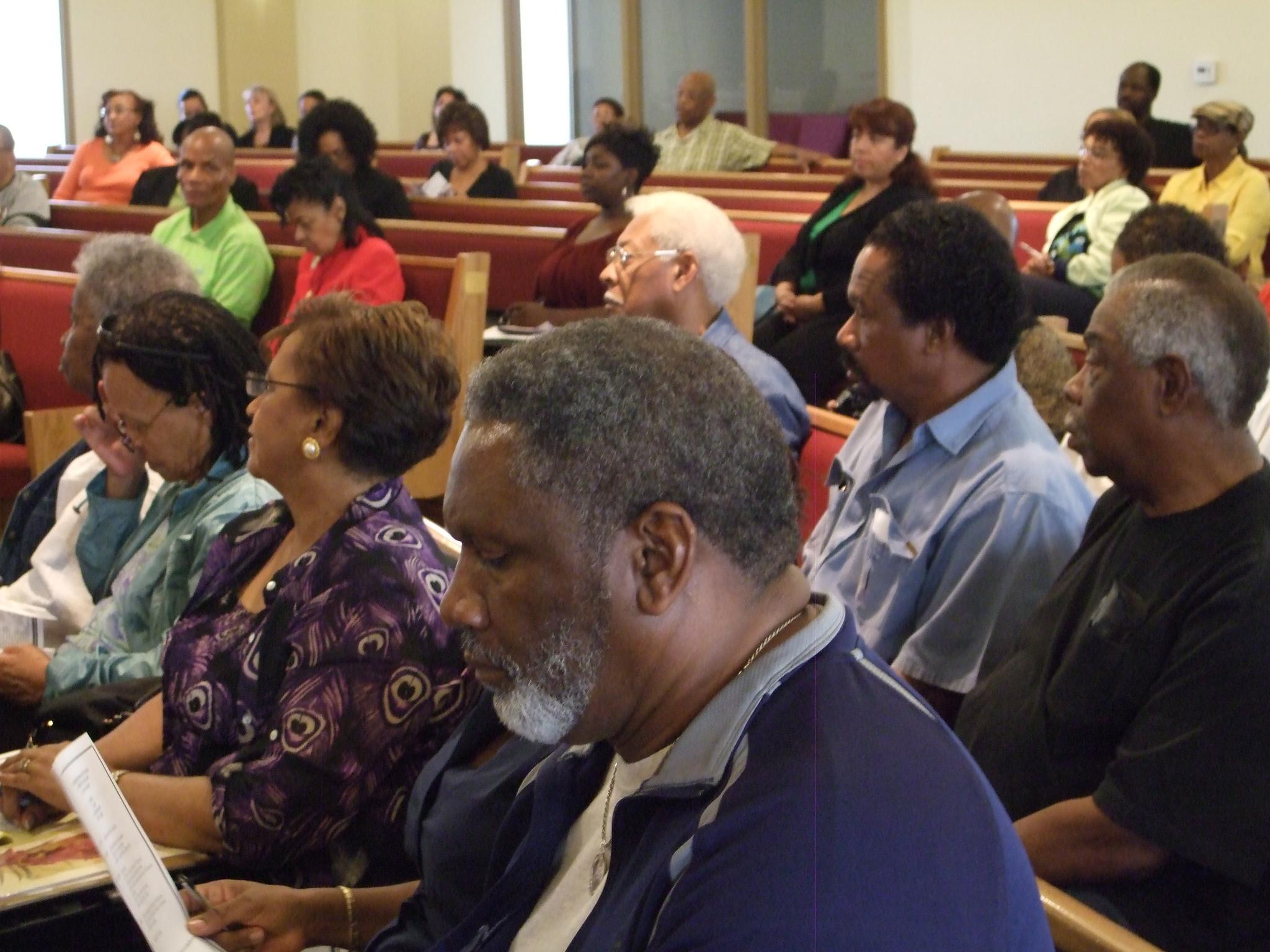 Too Many Applications, Limited Staff 

With foreclosures soaring in the Las Vegas area, HUD has been overwhelmed with requests from homeowners desperate for help. 

The number of requests, LoBene admitted, greatly exceeds the number of HUD staff available to handle them. 

"Our total capacity is to see 2,800 people [a month]. But we have a very small staff, and it's very challenging for us to have the capacity to meet that," he said. 

LoBene said the federal government had failed to allocate enough money for HUD, making it harder to address the needs of homeowners. 

"The Treasury has given $75 billion to the lenders, but none to the housing agencies," he said. 

Yet LoBene, like Segal, urged homeowners to seek out HUD-approved agencies to protect themselves from fraudulent advisors and realtors. 

"This is a circumstance that nobody could have predicted," he said. "Take advantage of these HUD-approved counselors to arm yourself with economic solutions as best as you can and make the wisest decision." 

[Editor's note: As of last week, the Andrews family had opted for a short sale on the new house. While they were given an extension to stay in their foreclosed home, they must leave by December 15. Meanwhile, the loan for the old house has been modified, and they are expected to move back there.] 

This story was the second of a three-part series on home foreclosures across the United States and was written as part of the press briefing at the First African Methodist Episcopal Church, in Las Vegas, Nevada. This story was first published on December 11, 2010.
Photo Credit: Anthony Advincula